Becoming a UI UX Designer in 2021
We often hear the terms UI and UX, especially where Web development is concerned. Though both terms are used interchangeably, they have different meanings, and if you wish to become a UI/UX expert, you must know these fields inside out. So, let's understand UI and UX and how to become a UI UX designer in 2021.
What Are UI and UX?
UI refers to user interface design, whereas UX stands for 'user experience design. Both these elements are crucial to a web development product and closely work together. However, the roles they play are different.
UI is the design process that designers use to develop computer or software interfaces with a strong focus on style and look. They aim to build pleasurable and easy-to-use interfaces. It basically refers to GUI (Graphical User Interfaces) and other forms like gesture-based or voice-controlled interfaces.
On the other hand, UX covers all the end-user interaction aspects with the company, its services, and products. UX is about how the user feels while using the web application or software. A good UX design improves the accessibility, usability, and pleasure of interacting with the app or website.
Why are UI and UX Important These Days?
UX design jobs rank among the top 50 in the USA, and not to forget that UX designer salaries are pretty impressive even at the entry-level. Well, there is a reason for that.
In any business, the goal is the business growth and to increase its sales. To accomplish this mission, UI and UX design play a vital role. An improved user experience and customer satisfaction increase the number of users using a specific product (app).
Despite providing users plenty of alternatives and options in your product or service, the time to grab user attention is pretty short. With the help of UI and UX, a business can solve this problem and increase the confidence of the customer. It is because you are providing them what they are looking for in a product that is easy to use, visually engaging, and responsive.
They become more crucial for small ventures and start-ups as the first impression is usually the last, especially when it comes to websites. In simple words, UI and UX design work can make or break a brand today.
Tools Required For UI/UX
Now, let's have a look at some handy tools that a UI or UX designer can use for their design process:
Sketch: It is one of the respected UI design tools. With this UI tool, you can make universal changes either through layer/text style, the library of symbols, or smooth alignment and resizing features. It delivers consistent prototypes by saving designer's time and allow them to showcase creativity.
Adobe XD: To work at a fast pace, this is a must-have tool and takes less time to solve problems. For UI designers, it offers various sophisticated tools. Without comprising anything, this tool combines different disciplines.
Axure: This tool works in prototyping and keeps track of workflow. It offers various UI design tools and popular prototyping features. Axure allows functionality testing and ensures that a project is up-to-date with the changes and progress made in real-time.
VisualSitemaps: It is specialized in generating visual site maps. VisualSitemaps can import into Sketch and can go through password-protected sites that have not yet been launched. It takes the creation process of visual sitemaps and supercharges it for the UX designers and developers.
io: Their creator says that designing UI software with this tool gives a real feel of the prototype. Protp.io offers what you need to develop, integrate, organize, and test mockups accurately. Moreover, it smoothens the collaboration process and fosters team communication.
cc: It focuses on keeping the wireframing tool simple. It intentionally keeps the color palette limited, uses rectangular elements and a simple and uncomplicated interface. It allows UX designers to construct the low dependability wireframe instantly.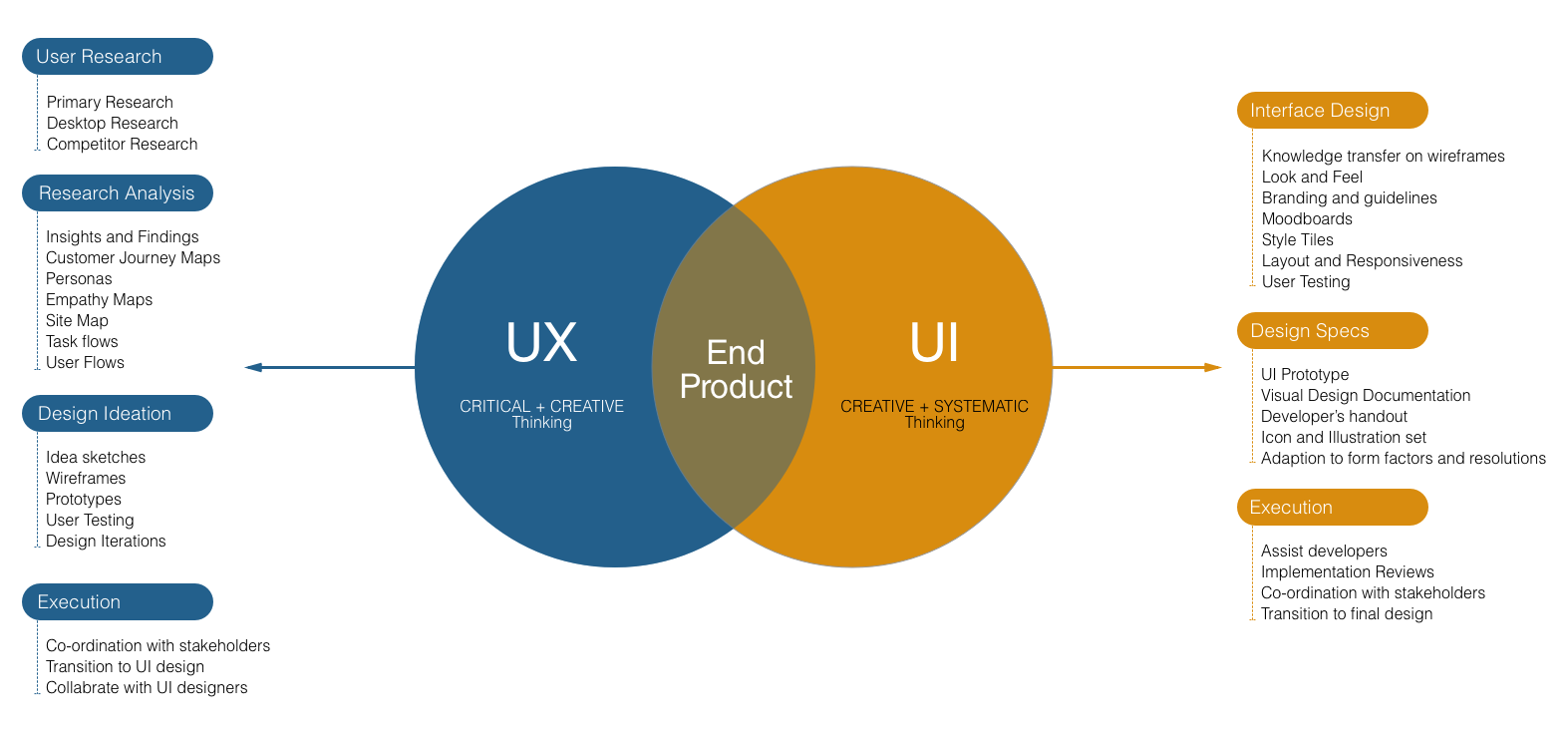 So, how to become a UX designer or UI?
Skills Required To Become UI/UX Designer
Just to name a few, we have mentioned some must-have hard skills of UI/UX designer required for the job:
A solid understanding of basic coding skills, including HTML, CSS, and JavaScript, is a must to become a UX designer. Excellent Photoshop and Illustrator skills are also needed for design mockups.
To discover the users' needs, thorough research and analysis are required. A UX designer has to pay attention to questionnaires, surveys, and testing to refine the design.
Information Architecture:
It refers to organizing information in an accessible, effective, and meaningful way. This skill has now become crucial as there is a bulk of the information available on the web. UX designers must know label systems, implement sitemaps, and organize navigational structures.
Prototyping and Wireframing:
Creating these is another key skill set of the UX designer. These allow users to communicate and test ideas quickly. These ranges start from hand-drawn low fidelity models to high-fidelity digital mockups. Familiarity with design tools like Omnigraffle, Axure, InVision, and Balsamiq used for wireframing is vital.
This means opening up the design process to other concerned interested parties. In the designing process, different people should play active roles to achieve a great design. Thus, UI/UX designer has to carry along everyone during the process.
This ability helps to grow the designing skills. Organizations want to work with designers who are flexible to adjust, improve, and fix certain design aspects when needed.
Career Benefits of UI/UX Designer
In the IT industry, there are various professions. Out of them, why would one want to choose UI/UX designer? Let's have a look at some main reasons to become a UI/UX designer:
Become a Freelancer
Are you a night person and don't have the courage to get up early and go to work or have kids or other responsibilities at home? If yes, you can work as a freelance UI/UX designer. Not only can you work from home, but you can continue working while traveling, having a laptop and an internet connection. It allows you to work at your preferred time and earn what you like.
Set Up a Design Firm
What's better than being your own boss? If you have enough experience in this field, you can hire a competent team of designers and run your own web design firm and deliver high-quality web apps and software at the prices that you like. It is very profitable as today every business has to have a website and that too user-friendly and eye-grabbing.
High Pay
Being a UI/UX designer, you have an essential job to come up with a unique and attractive design for the customers. Also, there is high demand for UI/UX designers. This makes you valuable to your company. This vital role calls for a high payment package according to your skills and the kind of results you deliver, and that is precisely what you get. For example, the average salary of a UX designer in the USA is $100, 967 as per the current Glassdoor data. The average salary of a UI designer, on the other hand, is S93,969. Impressive, isn't it?
Not to forget, being a UI/UX designer requires you to be creative in your work by thinking outside the box. This makes your job different every time, and you get to enjoy what you do. So, there is no boring work routine with web design work.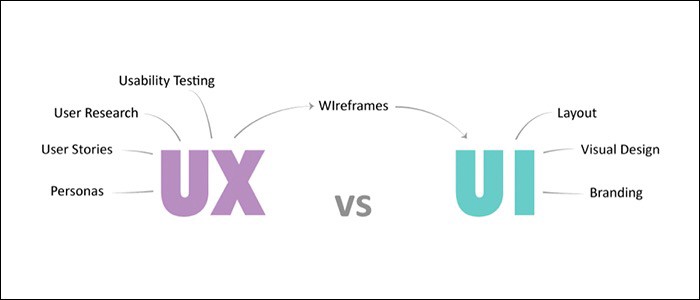 Resources To Learn UI/UX Designing
Do you want to step into the UX/UI career or boost your field knowledge? There here are some UX and UI online courses where you can enroll yourself to learn and practice UX and UI:
Learn Figma – UI/UX Design Essential Training

Learn how to design a beautiful and engaging mobile app with Figma. Learn-by-doing approach.
---
The Complete App Design Course – UX, UI and Design Thinking
Learn App Design to Make Beautiful, Lovable Apps
---
UI/UX design with Adobe XD: Design & Prototype a Mobile App
Learn how to design a beautiful and engaging mobile app with Adobe Experience Design (XD). Learn-by-doing approach.
It is two months free Udacity course for intermediate-level designers. People working in Product Design at Google instruct this course which focuses on product validation and offers theory and practice.
It's about 7 hours of dedicated work for UX design newbies by Coursera. It covers UI introduction, design information, UX research, design principles, and prototyping. All these are design basics that UI and UX enthusiasts must know.
It a free handbook for UX beginners who desire to learn the basics of product designs. The handbook is filled with in-depth insights, easy-to-read, and guides step-by-step with detailed information.
It's a free course for anyone in the UI/UX field. It offers impressive topics and a toolkit that helps you navigate the design tools.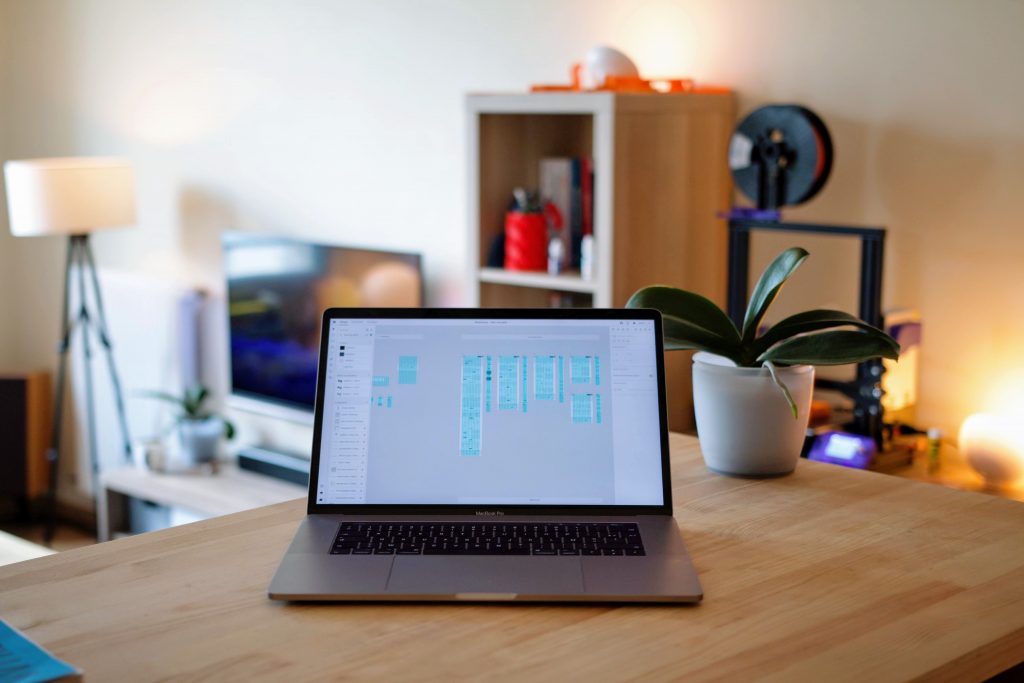 Final Words
Are you looking for a creative technical skill to learn that makes you irreplaceable by any team? Becoming a UI/UX designer is the one. However, it requires hard work, a keen eye, and a passion for becoming an excellent UI/UX designer. If you wish to become one, you can join online courses to start learning and step into one of the demanding careers of 2021.
Related Articles
Previous Article