Best Freelancing Platforms for Web Developers
Freelancing is being self-employed by one or multiple companies to provide your services at daily or hourly rates. A freelance web developer can make money remotely by working on freelance jobs online these days without traveling to the office and work from the ease of homes. This article explore the best freelancing platforms for web developers in 2021 to earn money online.
According to statistics, 57 million people in the USA are doing freelance work. Now, when it comes to freelance web development, web developers earn an average salary of about $75,217, but for top freelance Developers, the number goes to $130,000+.
Freelancing benefits for companies.
Hiring unique expertise of a particular skill.
No added cost of providing office space for the team member.
Freelancers can be employed from around the global increasing the horizon of the organization's options.
Freelancers also require less supervision.
Freelancing benefits for developers.
You can work from the comfort of your own home.
The cost of travel and commute to work is eliminated.
You have a say in what company you want to work with.
Freelance web developer has a wide range of work choices which can enhance your skills.
Online freelance jobs allow you to gain experience as you work with different clients.
You can plan your leaves without the hassle of asking for permission.
To top that, freelance jobs also require less supervision as they have quite the experience and are representing themselves alone. On the other hand, freelance jobs online include some downsides too. Freelancing can be fluctuating in terms of income and workload. Since you are self-employed, you don't enjoy benefits like vacation pay, health insurance, etc., commonly enjoyed by regular employees.
Some freelancing skills for web developers and in general include;
Programming
Programming refers to the process of designing and building specific computer programs to perform specific tasks using programming languages, such as Python, JavaScript, C++, etc.
Web Design
Web design includes the design setup of websites. It usually includes the formatting and making the layout and appearance for the websites.
Writing
Content writing is gaining much popularity by the day. You can write for people as ghost writers and get paid in exchange for your services.
Transcription
This revolves around listening to audiotapes or watching recorded videos and then changing them to a documented form.
Digital Marketing
Digital marketing is the use of the Internet to increase the reach of a product or business. Digital marketing has a wide range, including gaining customers through emails, exciting content marketing, social media, etc. Developers have an essential role in digital marketing, especially when it comes to rebranding.
SEO
Search engine optimization (SEO) enhances online content so that a search engine prioritizes it and shows it as one of the top results for searches of a specific keyword.
Social Media Marketing
SMM refers to leveraging the power of social media platforms and websites to promote a service or a product. Through social media marketing, you can build your brand, drive website traffic, and ultimately increase the brand reach.
Best freelancing platforms for web developers
Top freelancing websites that are the best freelance sites for web developers include:
1. Upwork
Upwork is an American freelancing company and one of the best freelance websites where businesses and service providers connect to work together. Upwork is considered to be one of best freelancing platforms for web developers.
This agency was started two decades ago and makes it easier for freelance web developers, programmers, and others to provide their services like web design, freelance programming, and others for companies that require them.
Upwork has a membership option along with a free basic sign up, but you will have to pay a specific amount of your income for every job you get on the platform. You can charge per hour or project, and the platform has a secure and easy payment system. The website provides enormous exposure to both freelance web developers and clients.
Learning Resources:
2. People Per Hour
Developers of all expertise levels can fix their rates depending on their services. The minimum rate you can charge at PPH is $10.
On this site, first of all, you need to create your free profile describing your skills in a particular niche. Clients can then search through your profile and hire you to work on a certain project. Therefore, you have to keep updating your career experiences with all the recent work you've done.
Another option provided by the site is called Hourlies, with jobs posted that can be started straight away. You can also bids on freelance web developer jobs to get work. If you join their premium membership, you will be considered for their international clients with much higher-paying jobs, making the work even more
rewarding.
Learning Resources
3. Freelancer.com
On this website, you create your profile by describing your expertise in different skills and going through the verification centre checklist.
For getting work, you bid by sending a brief on a certain project that you want. If the client approves of it, then he places the order. Freelancer also has a reputation system through which you can get a chance to work with even more reputable clients.
The fee for fixed-price projects and hourly projects is 10%.
Learning Resources
4. Fiverr
One of the platform features that sets this site apart from its competitors is that a client can access the profiles of freelancers who are online at the moment. A freelance web developer can also bid on the Fiverr jobs posts.
At Fiverr, you can set prices for the different services you offer. Prices can range from $5 for a task to $10,000, which is great for professional designers with very prominent profiles.
It is free of cost to join Fiverr and start showcasing your freelance talents, but you will have to pay a 20% commission on every amount of money you receive.
Learning Resources for best freelancing platforms for web developers
5. Guru.com
On Guru, a client can search a freelancer by describing the required expertise in a particular field, category, locality, feedback, rates, and more. This allows top web developers to filtered out and presented with the jobs that are their advantage. You can also bid for freelance web developer jobs on Guru like you do at Upwork.
It is one of the most trustworthy sites for web developers allowing them to work with complete transparency. There is also a Work Room for communication and collaboration on a project.
6. 99 Designs
This is a fantastic online freelance jobs platform for providing design work, whether its logo or book covers.
This site includes two modes of work. You can either set up your rates and work with a particular company or sign up for a design contest. But in the latter case, only the winner of the contest gets paid the winning price. Based on your work, you are rewarded with a certain level of designer. The higher you are rank, the more benefits you can enjoy!

7. Gigster
This platform is built to help agencies search for development faculty. It helps web developers connect with renowned companies and provide services. On the other hand, it also allows companies to develop full tech projects without really having a huge development team on board. Its billing service work on demand.
It is a great tool for more exclusive web developers to showcase their web developing skills. Gigster allows highly professional web developers to work with businesses around the globe, contributing to the enhancement and refinement of their skills.

8. Toptal
Toptal has one top tier aim, and that is to focus on web and software development. Having one of the most exquisite developer bases, the agency provides only the top web developers in the market to its respective clients. Only less than 3% of all its applicants make it past their recruitment process, including a language and personality test, a screening test with other developers, a pilot project, and so on. It has the most high-paying freelance web developer jobs.
By being a part of the Toptal family, your freelance web developing career can be taken to unimaginable new heights as it is perhaps the biggest enterprise for top developers, programmers, coders, etc. Top companies and even entrepreneurs hire freelance developers from Toptal for their most exclusive projects. You can simply get the best freelance jobs here.
9. Workana
Workana is another excellent freelance job site that gives access to web developers in regions of IT and programming. It is free of cost to join as a freelancer; however, you will be charged different commission levels every time you get your payment from a client. After creating your profile on Workana, you can place bids on different projects, and the potential clients can hire you based on your portfolios and rates.
Another attractive feature of Workana is that it takes security deposits from the clients and freezes them. As soon as you have completed your job, these funds are released, eliminating the hassle of running after the client for your payment.
Learning Resources for best freelancing platforms for web developers
10. Dice
This is a massive tech and IT online freelance platform with around 3 million registered tech professionals currently on board. Dice is the top hiring engine that connects the best tech developers with freelance web developer jobs globally. It includes professional software engineers, project managers, and web developers, accounting for a career breakthrough.
11.  Truelancer
Truelancer is another reliable freelance site with reasonable prices for services. With a wide variety of people from around the world, it brings all kinds of expertise related to freelance programming, web designing, and project management to the table.
Web developers can post their projects to earn good reviews and get a chance to be a part of any big firm. Truelancer can be an excellent resource for small businesses or anyone seeking quality web development services at reasonable rates.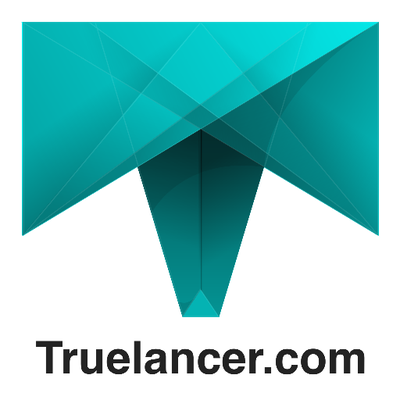 Tips for beginner freelancers to be successful
If you wish to become a freelancer online, here are some tips for you to get started with confidence; and to become expert on best freelancing platforms for web developers
Whichever platform you opt for, pay special attention to making your profile and include valuable information regarding your skills and expertise.
Always send an offer letter that solves the client's issue and not a general one because it will not work since web development is a highly-customized task.
Make sure to bid right because you are a beginner, and there are plenty of developers out there who can take that opportunity if you don't get the numbers right.
Polish your communication skills because you will need them to convince clients online.
Be a part of online groups to learn more about your field of work, new techniques, and software.
Make yourself familiar with new communication apps such as Google Hangouts and Zoom to make your communication stronger and professional with clients.
Best freelancing platforms for web developers
These were some of the freelance web developer sites that can be used to connect with respected firms or companies. You may find one better than the other, but it is all about the skill that you possess. Not to forget, it also depends on the extent you can commit your time to work.
You are a freelance software developer or are looking for freelance coding work, or are after freelance programming jobs; you can definitely check these best freelance websites to find work from the comfort of your house and the rates you like.
Related articles
Previous article
Next Article