Top IT certifications for professionals in 2021
IT Certifications are your way to get ahead in your career as an IT professional. So, yes, these are certainly a validation regarding your proficiency in a certain area such as machine learning and data science, among others. However, it is important to note that these certifications are not the substitute for a degree, nor they guarantee a skill or an experience of the individual having the certificate. In this article we will explore top it certifications for professionals.
A certification comes with its own perks, like standing out among your peers and getting an advantage from your employers. In some instances, employers might overlook the certifications, but that is a rare case.
If you are looking for the top certifications in 2021, you can make your resume shine through these incredible certifications. Our picks include cloud certifications, database related certifications, certifications for data scientists and more.
IT certifications for professionals in Cloud
Among the most important jobs in this sector include cloud engineering and cloud architecture. In North America, a single cloud professional's average salary is more than thirteen thousand dollars per year, as told in a report called Global Knowledge 2019 IT Skills and Salary. Below are some of most popular IT certifications for developers
AWS IT certifications for professionals
AWS Certified Solutions Architect – Associate
The Amazon Web Services certifications (cloud certifications) can come up as a great plan for different developers in the field. Known by AWS Certified Solutions Architect – Associate, the certification is made for solutions architects having experience of multiple years for designing systems on AWS.
The certification solidifies your understanding of application architecture and its use in getting secure applications from the Amazon cloud. The developer certification test will require you to have the knowledge and ability to target solutions based on the client demands and give guidance regarding the implementation throughout the project based on architectural design principles.
Google Certified Professional Data Engineer
The Google Certified Professional Data Engineer program for certification is made for data engineers who work with the Google Cloud Platform. The exam will cover your skill to build, design, command, secure, and monitor different data processing systems. You will be required to show your knowledge about planning, provisioning, implementing, and managing Cloud architecture.
The cloud apps and services are also tested in terms of your ability to design and build them and your ability to optimise the different business processes. It costs $200.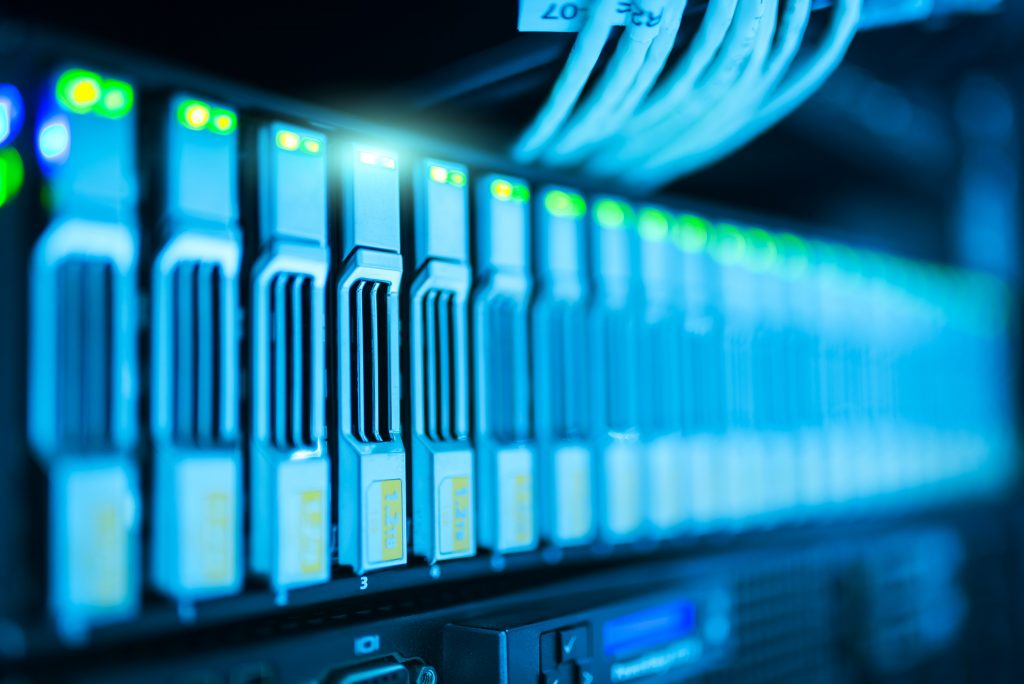 Azure Administrator Associate
Microsoft has revealed its new lineup for certifications that align well with sought-after jobs. The Azure Administrator Associate credential is perfect for Azure administrators who want to manage cloud services for spanning storage, networking, security, and cloud capabilities. Its exam costs $165.
Google Certified Professional Cloud Architect
The Google Certified Professional Cloud Architect certification has become a highly sought-after cloud certification in recent years. IT professionals are now using Google Cloud technologies for seeking validation for their abilities to develop, design, and manage cloud architecture on the platform. The cost for the exam is $200.
Microsoft Certified – Microsoft Azure Fundamentals
A lot of IT companies considered it a challenge to find qualified cloud professionals in the previous year. With more skills concerning cloud in demand, fundamental cloud training, and certification have become important. The certification validates the understanding of the basic concepts and the services, security, compliance, and privacy of Azure and costs only $99.
AWS Certified SysOps Administrator
This certification validates expertise in management, deployment, and operations on the platform of AWS. System administrators, operation managers, and people responsible for aiding operations on AWS can take the certification exam to show their skills.
You can be a developer or an architect wanting to diversify your skill set by adding some other certification to your toolkit. It costs $150.
Microsoft Certified – Azure Solutions Architect Expert
The expert level certification will validate your expertise for designing solutions running on Azure and expertise in security, storage, and computation. The certification requires advanced knowledge and experience in different IT operations like identity, security, continuity, data management, etc.
IT certifications for professionals in Database Management
You can work as a database administrator in a company and have Oracle certification as a plus-point to compete with your colleagues and secure better advantages in the company.
MySQL IT certifications for professionals
The MySQL credential acknowledges IT professionals with the knowledge to optimise, install, and check the MySQL Server with configuring replication, applying security, scheduling, and validating database backups.
If you are interested in getting an Oracle MySQL certificate, you can select between MySQL Developer and a MySQL Data Administration certificate.
Database Administration – It is a type of MySQL certification for professionals in the database administration field. For a professional level exam, you will require a passing score of at least 58% in the exam that takes about 120 minutes to complete.
In this type of certification, you learn installing and configuring MySQL Server and clientele programs, recognising the key elements of the MySQL framework, securing your server, troubleshooting the slowdowns and related issues, and improving query performance. The MySQL 8.0 Database Administrator Exam costs $229.86.
Database Developer – It is a type of MySQL certification for professionals in the development sector. The passing score for the professional level exam in this field is also 58%, and the exam takes 120 minutes to complete.
The different courses, training sessions, and subscriptions allow for creating client plans in Java, PHP, and Python using connectors and utilising developed statements for executing similar queries with different standards.
IT certifications for professionals offered by Oracle
The two popular choices include;
Database Foundations – You will need to show a basic understanding of the models for the database and the components. Also, you have to show your skills regarding designing the tables and their relationships so you can manipulate data through SQL queries and familiarity with the mapping of the ERD model to relations.
Database Foundations & Programming with SQL – The association certification is awarded to candidates passing this exam. The exam would test on subjects that align with the job's role and pass the results in the credential. The exam costs $95.
MCSA SQL Server
The MCSA SQL server certification shows your skills and breakthrough insights into the development and the maintenance of the upcoming mission-critical environments. The certification is well-suited for those requiring a job role as a database administrator in IT firms.
Querying Microsoft Server, Administering Microsoft SQL Server, and Implementing a Data Warehouse with Microsoft SQL Server are some certification exams you will need to take for getting the expert certification.  Each exam costs $165.
Microsoft Certified Solutions Expert level is an SQL database credential for Data Management and Analytics. The MCSA is a prerequisite required for this certification, along with one elective exam.
MongoDB Certification
To enable startups and enterprises, professionals worldwide take the exam for MongoDB certification, which is used to acknowledge developers and database administrators with the knowledge required to build and sustain MongoDB apps.
The MongoDB Certified Developer is designed for software developers who want to develop applications through MongoDB, including fault tolerance, horizontal scaling, disaster recovery, BSON, JSON, and others. It costs $150.
IBM Data and AI IT certifications for professionals
IBM Certifications for IT professionals in the Database field is also a workable option for many. The IBM Data and AI certification comes with an immense range of database credentials – Database Administrators, Database Associate, System Administrator, developer for apps, and much more.
The big and complex space for certification has a platform that guides the individual to a bunch of resources relevant to the user's needs and interests.
IT certifications for professionals in Programming
Programming certifications allow you to master your skills in various programs such as Microsoft. You can become a Microsoft Certified Solution Developer and get a well-secured and validated position in the IT sector. With a renowned body acting as your accreditation institute, you get to be recognised as a competitive IT expert across a diversity of job sectors.
So, what certifications should I get for programming?
MCSD by Microsoft
The MCSD certification validates your skills needed for building modern web and mobile applications and services. You need an App builder certification for it, which you can get through MCSA Web Applications and Universal Windows Platform.
Oracle Certified Java Certification
For becoming a certified Java SE 8 developer, you will need to take two exams, the Oracle Certified Associate is the initial stage, and the Oracle Certified Professional credential is the other that requires high skills.
Zend Certification for PHP developers
Zend certification for developers can improve your chances of securing better opportunities in a technical enterprise. If the GI bill declares you eligible for the PHP certification, you can take this certification exam and show your competency in PHP and become a Zend Certified Engineer. The certification costs $195.
IT certifications for professionals in Data Science
Data science is trending worldwide, with a plethora of opportunities for young professionals in the IT sector. Whether you have a Major in data science or just want to add up an additional skill set in your resume, getting a data science certification will broaden your options to get hired in multi-faceted organisations looking for talented and well-skilled individuals.
Certified Analytics Professional
CAP or the Certified Analytics Professional is a certification validating a professional's skill to transform complex data into different valuable actions and insights. This is the thing that many business enterprises look for in a data scientist. This professional understands data, extracts logical conclusions, and expresses the importance of data points to the stakeholders.
For this, you will have to meet certain points on the criteria for giving the associate level ACAP or CAP exams. For qualifying for the exam, you will require three years of experience in the field if you have a Master's in the IT field, a work experience for five years with a bachelor's degree, and an experience of seven years if you have a degree related to analytics or data.
Cloudera Certified Associate Data Analyst Certification
The Cloudera Certified Associate Data Analyst certification shows your SQL development skills for pulling and generating reports in the environment of Cloudera's CDH using Hive and Impala. SQL development skills will enable you to model, pull, analyse, manage, and work using the data from the source by the position of data scientists.
In the 120-minute exam, you will get 12 client issues having unique data sets and a CDH cluster. Then, you will be tested for analysing the questions and deciding the best way for the implementation of a technical solution while remaining as precise as possible.
Data Science Council of America Senior Data Scientists Certification
The Data Science Council of America Senior Data Scientists certification plan is made for professionals having experience of at least five years in data research and analytics. It is suggested that the learners come prepared with the knowledge of spreadsheets, databases, SPSS/SAS and other statistical analytics, quantitative methodologies, and the fundamentals of object-based programming. The exam costs $300.
The plan comes with five tracks appealing to different candidates, and each track has its own requirements based on the degree level, prerequisites for applying, and work experience. You will need a minimum of a bachelor's degree with at least five years of experience in the data science field to be suitable for the tracks, while all the other tracks need some past certification or a master's degree.
IT certifications for professionals in IT Management
The IT certifications required for a position in the IT management sector vary according to the different types of technology and the methodologies implemented in an organisation. However, if you are already working in the management line or trying to pursue a career in IT management, getting IT certifications (management) will help you immensely in getting more prominent in the industry than your competitors applying for the same job.
AMA Certified Professional in IT Management
The AMA Certified Professional in Management is not a specific certification for the IT sector; however, it is a great start for the one who wants to pursue a management career. In IT management, you will require the skills of an IT professional; however, it is also important to have some extra skills required for effective management.
The certification will be offered via the American Management Association, and it will be covering efficiency at the professional level, business acumen, analytical skills, and relationship management.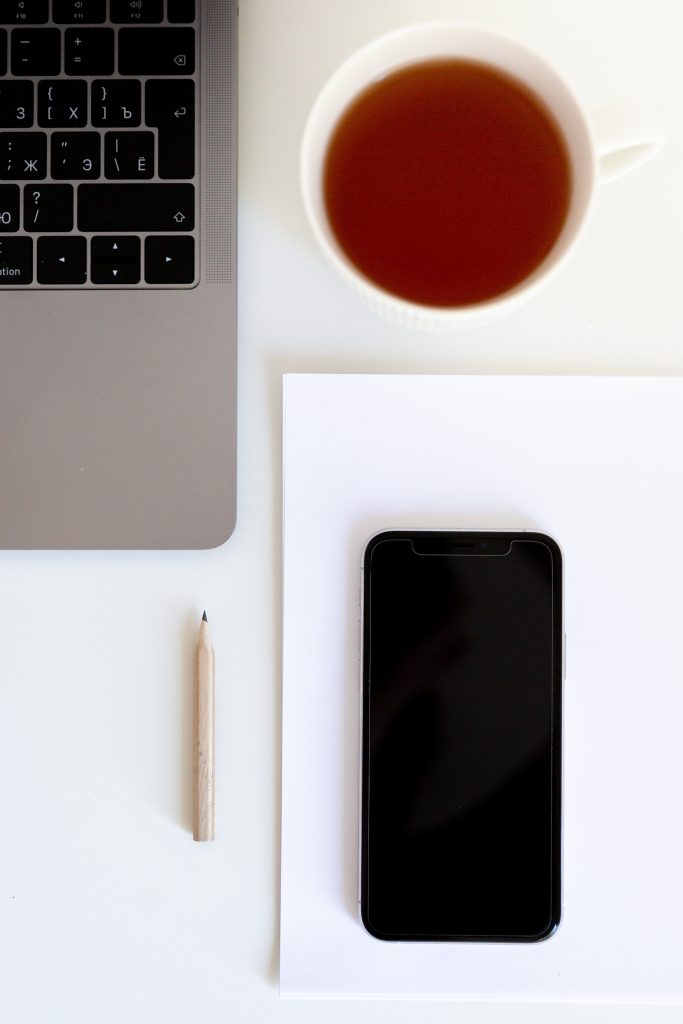 CAPM Certification
In IT management, you will need to oversee a lot of IT projects in your field. The CAPM certification covered by the Project Management Institute will show your skill in managing a service or a product lifecycle. It is one of the best IT certifications for beginners.
The certification exam is an entry-level one, so it serves as a great place to get started if you want to add some project management skills to your CV and secure your career in IT management. It will require you to have a secondary degree and 23 hours of education in project management completed before you take the CAPM exam.
ISACA
The ISACA shows that professionals having a CGEIT certification are in the largest number with an average salary of $141,000. The certification will be a validating force showing your capability towards dealing with any security threats and that you are well-skilled to get a seat in IT governance.
You will require a minimum of five years of experience in IT governance and management to get qualified for the ISACA exam. You will have to pay an annual maintenance fee of $45 if you are an ISACA member or $85 if you are a non-member.
Certified in Risk and Information Systems Control
Certification in Risk and Information Systems Control or CRISC certification is applied in the risk management sector. It solidifies your understanding regarding business risks and its applications to the IT sector.
Moreover, the certificate will give you the skills you need to implement, develop, and maintain your system controls. The IT certification is offered and managed by the ISACA. The computer programming certificate requires you to work in certain domains, and you need to have a minimum of three years of experience in at least two domains out of a total of four.
Agile IT certifications for professionals
Agile certifications are also popular among those wanting to build their resumes and get better job positions in the IT sector. Open Certified Data Scientist, SAS Certified Advanced Analytics Professionals using SAS 9, and Data Analyst Associate are some of the certifications offered in these fields.
Project Management Professional
Project Management Professional or PMP is a certification that enables all professionals in the field of project management to showcase their skills across the globe. The certification requires some relevant time in associate degree, professional experience, and some time in education and training.
With the help of the certification, you can understand the disciplined agile mindset, you can learn about the approaches like Kanban, Scrum, and more using it. The Disciplined Agile is a complete toolkit for people who want to manage their team effectively using integrated technology. The exam fee ranges from around 400 to 500 USD.
Certified Scrum Certification
With certified Scrum certification, you will have the training you need to assist your team perform at the highest level. Through this process, you will learn the framework and get an understanding of the events, artifacts, and roles.
IT certifications for professionals in Networking
MCSA Certification – Window Server 2016
The certification requires IT professionals to finish two exams, depending on the certain certification path. The Office 365 and Windows 8 paths require passing exams; the MCSA credentials require three exams with a corresponding elective course.
Microsoft Certified Solutions Expert (MCSE): Core Infrastructure
The MCSE Core Infrastructure certification will validate your expertise regarding efficient and innovative data centre, system management, identity management, virtualization, networking, and storage. The certification costs you $165.
VMware Certified Professional – Network Virtualization
The VCP certification proves you can transform the finances of the security and network operations for your corporation. The certification validates your skills to install, administer, and configure NSX virtual networking implementation. The total bundle for VMware certification costs $4500.
Cisco Certified Entry Networking Technician (CCENT)
The CCENT certification validates your skills needed for a network supporting positions, the initial positions for a lot of careers in networking. CCENT professionals have the skills to operate, troubleshoot, and install an enterprise, including security. The certification will cost you $165.
Cisco Certified Network Associate (CCNA) – Routing and Switching
The training program is called the Implementing and Administering Cisco Solutions, successful completion of which would get you a badge. The CCNA exam will test your knowledge based on automation and programmability, IP services, IP connectivity, network access, security fundamentals, and network fundamentals.
IT certifications for professionals in IT Security
Certified Ethical Hacker
A certified ethical hacker is also something you can work with. The desired trend has been recognised by a large number of organisations, including governments and business owners. The professionals come with extensive knowledge to hack systems by protecting an establishment.
An ethical hacker programming certification enables you to find the loopholes and vulnerabilities in the technological systems of the enterprise. You can prevent an attack using this versatile certification.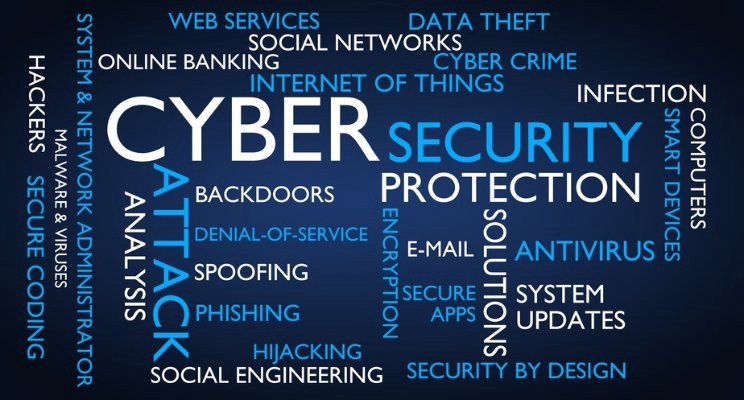 CompTIA Security Plus Certification
A CompTIA Security plus certification is great for cyber security professionals at the intermediate levels. You will have to get only two years of experience in the IT administration and security sector to apply for its exam. However, you should not be taking the exam for this programming certification unless you think you have hands-on knowledge of encryption, access control, and secure software development.
Do IT certifications for professionals worth it?
63% of US companies that are considered innovative in terms of acknowledging and using technology consider IT certifications for professionals to be highly important in hiring. This is a stats revealed from a study in 2019 which shows the significance of professional certification in the IT job market. So, yes, professional certifications are worth it.
Whatever might be your specialised field or skill, you can find any certification that plays a positive role in your career and help you get unlimited opportunities to save a position in the IT sector.
Related Articles:
Previous Article:
Next Article: