How to become a graphic designer in 2021
Words are not always enough to communicate with others. Sometimes you have to play with colors, figures, and designs to convey your message, and it is especially true in today's digitized world. No matter the business, graphics play an essential role in communicating with your potential and present customers. This article discusses how to become a graphic designer in 2021.
A good design builds client's trust in a business. According to research, humans form their first opinion in just seconds when they visit a website. Thus, with high-quality graphics, a company can make an excellent first impression. In order to get the best graphics for a business, getting a good graphics designer is crucial, and this article will talk about all things graphic designers.
So, want to know how to become a graphic designer? What are the career benefits for graphic designers or the best online resources for graphic designers for learning? Well, then let's start;
Who is a Graphic Designer?
Graphic designers are visual communicators and use hands or different computer software to create visual concepts. They inform, captivate or inspire consumers by communicating their ideas through both forms of art, physical and visual, including graphics, images, or words.
The primary responsibility of graphic designers is to make their organization prominent and recognizable. For that, they use a variety of media to convey a specific idea in marketing messages and advertising. These media include animation, billboards, logos, print design, and photography by playing with colors, shapes, images, fonts.
In simple words, the job of a graphic designer is to achieve a particular creative outcome by solving a specific communication challenge through visuals.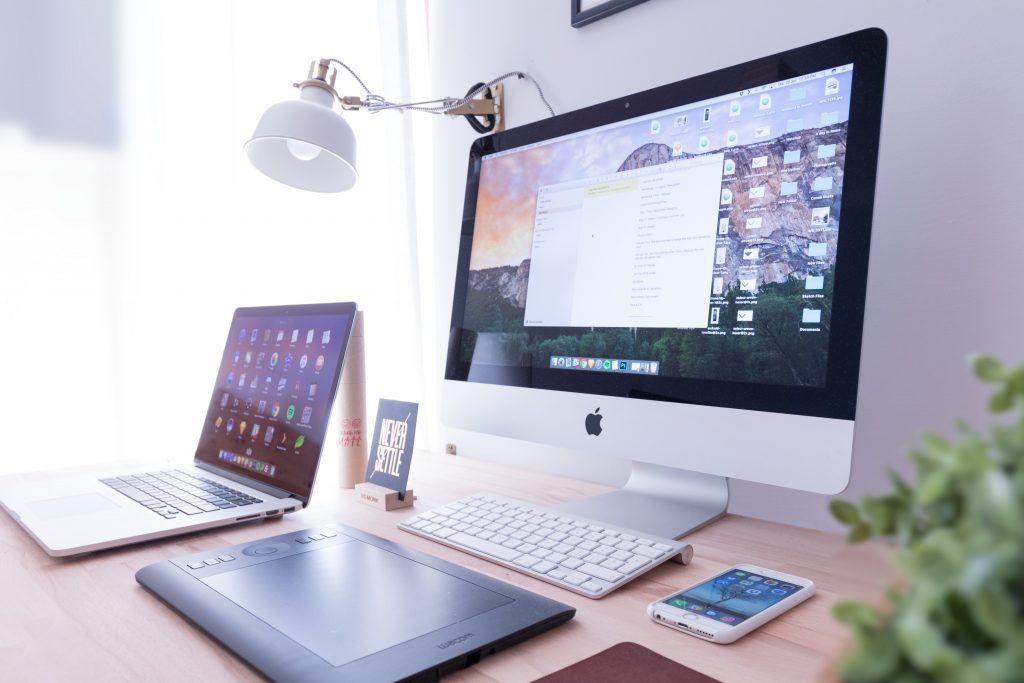 Why is Graphic Designing Becoming So Important These Days?
As more and more businesses selling the same products or services are stepping into the market, it's generating more competition. Also, the world is advancing digitally and getting online. The main reason for more demand for a graphic designer is to communicate with the audience effectively to capture more market share online and offline. Every business needs a logo, paper materials, a website, promotional design work, and more to introduce and attract its products to the masses.
Thoughtfully created graphic designs help to increase sales as people feel attracted towards uniquely created designs. A good design constantly improves the business images and creates a true image of the product or service a business delivers. The more a business's graphics attract people, the more loyal customer it gets with time. According to HubSpot, on social media, the infographics are liked and shared three times more than another form of content.
So, any business organization that wants to share information needs graphic designing. Great graphic designs help in establishing the name of the company in its market industry. An attractive logo reminds people of a brand. Seeing graphics of a brand on websites, advertisements, or business cards regularly helps people recognize the brand's name.
Above all, it is crucial to the story of a business to the audience. Whether it is a multinational firm or selling homemade jewelry on Etsy, there is always a story behind every business. With just simple design elements, a business can include feelings that support its message.
Best Tools for Graphic Designing
Some best graphic designing tools are rounded up below that will help you create high-level work effectively:
It is a video editing, web development, and graphic design software that is considered a standard in the graphic designing industry. It makes it easier for designers to create and share their files with other professionals.
It is a simplified version of Photoshop and a very user-friendly online tool for graphic designers, especially for beginners. It offers several drag-and-drop options to create amazing designs. You can create various website elements with DesignBold, such as logo, header, etc.
This tool is packed with innovations for designers. It has simplified editing tools and an elegant window interface with fantastic image editing features. You can arrange, resize, and move layers to build up multiple projects with Pixelmator's intuitive tools.
There is nothing a graphic designer cannot create with Adobe. It can generate all types of images, such as logos, fonts, cartoons, or actual photos. This editing vector graphic program is a favorite of digital illustrators that helps to adjust artboards and layers with ease.
Digital artists love this excellent tool because of its mirror features, affordability, and simplicity. Clip Studio Paint is a cut-rate alternative to Adobe suite.
What Skills Do You Need to Become a Graphic Designer?
There are a variety of skills needed to become a graphic designer.
The first skill to become a graphic designer is to have strong creativity and aesthetic skills.
Then a graphic designer must have an understanding of design principles, typography, and color theory thoroughly. For that, you can do different courses. Graphic designers usually need a Bachelor's degree in design or a related field; it is important if you wish to enjoy better job prospects as employers prefer candidates with degrees.
Next comes the command over the use of graphic designing tools, especially Adobe photograph, illustrator, and InDesign. You must be aware of correctly using every tool of the software. This requires practice; the more you practice, you will become an expert at using different tools.
Besides designing tools, some other skills are required as well to become a graphic designer. Among these, effective communication comes on top. Many people don't know how to talk to their potential clients, and the key to developing a successful product is understanding the needs of a client.'
Furthermore, a graphic designer must possess project management, time management, and organizational skills. The job of graphic designers is similar to storytellers. You will become more valuable if you can present complex data in a digestible and clear way to the clients.
What are the Career Benefits of Becoming a Graphic Designer?
Here are a few career benefits for graphic designers that highlight the value of the profession:
Get a Job in Any Industry:
Every business has to promote itself and its products. They need a logo, website, business cards, and various other visual materials to do brand and product publicity. This offers a lot of jobs and projects for graphic designers.
Many of you possess entrepreneurial abilities and choose work freedom with freelancing. Freelance graphic designing allows you to work from the comfort of your home by setting your own timings. There are many online freelance platforms such as Upwork, Fiverr, and others where you can make your account and receive graphic design work from all around the globe.
Good Earning Opportunity:
Graphic designing has an excellent earning ability as the mean annual wage for graphic designers in the US was $52,110 (2019 statistics). There is a plethora of projects in the graphic designing field, and to cope up with the competition, every company, regardless of industry, hire graphic designers at a high pay scale. Even if you are a freelancer, you can charge high depending on the project scope and your work portfolio.
Graphic designing is a job that allows you to express yourself and the best part is the you have to create something new for each project. Graphic designing allows you to fulfill the organization or client's demand by showing your creative ideas and skills. This means no boring job like other fields.
Online Resources to learn Graphic Designing.
You can learn the basic understanding of graphic designing by reading articles, books, watching tutorials, and from formal graphic design boot camps and classes. However, the best way is to learn graphic designing is by practice.
Here we have summarized a few online learning resources of graphic designing:
Introduction to Graphic Design
:
This is a free, Udemy graphic design course. It covers topics like basic elements, design process, and how to analyze a design through new eyes.
The Complete Introduction to Graphic Design
---
Typography for Complete Beginners Tutorial
In graphic designing, typography is the key to work. This is a document that has short descriptions and lets you introduce yourself to the typeface. A graphic designer must have this knowledge.
Learn the basics and the advanced knowledge of typography
---
Adobe Illustrator for Absolute Beginners
This course helps you learn to create custom lines, shapes, use brushes, and manipulate text. You will also learn to create beautiful gradients, patterns, and color palettes.
Learn to master Adobe Illustrator with real world examples
---
Logo Design – Design a Logo in Photoshop for beginners
There are 15 lectures in this course on designing a logo. You will learn from basic to advance level knowledge on creating a successful logo design.
From a brief to a finished product, learn how to design a logo
Ending Note
With the world becoming digitized, the demand for graphics designers has increased as well. People needed them only for the company logo or business cards a few decades ago; today, businesses need graphic designers for websites and more. To build a solid reputation and skill set in the design industry, a graphic designer must practice and strive for improvement continually.
Related Articles:
Previous Article
Next Article